MEET THE SENIOR LEADERSHIP TEAM
DEBORAH (DEBS) PRENTICE - NURSERY MANAGER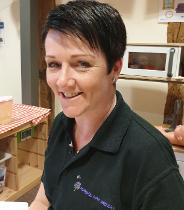 DEBS HAS A LEVEL 4 QUALIFICATION AND IS THE NURSERY SENCO.
DEBS LEADS THE ROOSTERS ROOM ALONGSIDE HER MANAGER ROLE.
"I AM AN OUTDOOR PERSON AND MY FAVOURITE PLACE TO BE IS MY GARDEN. I HAVE FOUR CHICKENS CALLED BONNIE, MILDRED, MISTY AND CLUCKLES, AND A CAT CALLED HENRY. I ALSO LIKE TO SPEND TIME ON CRAFT ACTIVITIES, MAKING DECORATIONS, PLAQUES ETC. I ALSO ENJOY SPENDING TIME WITH MY LOVELY FRIENDS AND FAMILY.
I LOVE WORKING AT THE NURSERY, IT IS AN AMAZING SETTING, WITH GREAT OUTDOOR AREAS FOR THE CHILDREN. WE ARE LUCKY TO HAVE A GREAT TEAM, WITH WONDERFUL CHILDREN AND PARENTS."
EMMA FELLOWS - DEPUTY MANAGER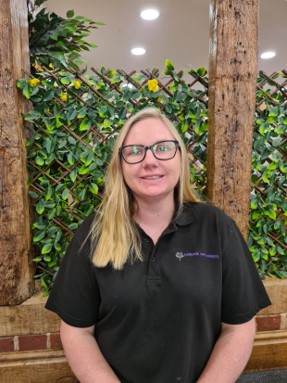 EMMA IS LEVEL 5 QUALIFIED WITH A WEALTH OF EXPERIENCE., SHE LEADS OUR LAMBS ROOM ALONGSIDE HER DEPUTY ROLE AND DSL.
"I HAVE BEEN WORKING IN CHILDCARE FOR 13 YEARS & LOVE THAT EVERYDAY IS DIFFERENT. I AM VERY PROUD TO PLAY A PART IN CHILDREN'S DEVELOPMENT & PARTICULARLY ENJPY SPENDING TIME OUTDOORS WITH THEM NO MATTER THE WEATHER! WHO DOESN'T LOVE JUMPING IN PUDDLES? I HAVE ALWATS HAD AN INTEREST IN THE EARLY YEARS & COMING UP WITH NEW WAYS TO ENGAGE THE CHILDREN.
IN MY SPARE TIME I ENJOY SPENDING TIME WITH MY HUSBAND, FRIENDS & FAMILY. I AM A KEEN READER & BAKER, BUT MOST OF MY TIME CURRENTLY IS SPENT RENOVATING MY HOUSE & LEAVING NEW SKILLS!"
SOPHIE HUTTON - THIRD IN CHARGE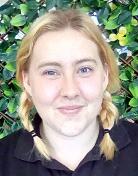 SOPHIE HAS BEEN AT NURSERY SINCE THE DOORS OPENED AND HOLDS A LEVEL 3 QUALIFICATION. SOPHIE LEADS THE PIGLETS ROOM ALONGSIDE HER THIRD IN CHARGE ROLE.
"I ENJOY SPENDING TIME WITH FAMILY & FRIENDS, & LIKE TO BE A POSITIVE PERSON WHO WILL ALWAYS HELP OTHERS. I'M PASSIONATE ABOUT ART AND LIKE TO EXPRESS MY CREATIVITY THROUGHOUT THE NURSERY.
I CAN OFTEN BE FOUND SINGING "JUMPING UP & DOWN ON A BIG BLUE TRACTOR" TO THE CHILDREN, LETTING THEM CHOOSE DIFFERENT COLOURS AS WE SING."
STEPHANIE (STEPH) WOODS - L3 THIRD IN CHARGE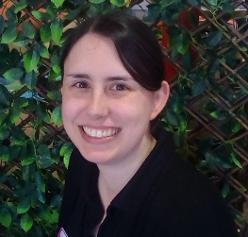 STEPH HOLDS A LEVEL 3 QUALIFICATION IN EARLY YEARS.
"OUTSIDE OF WORK I LOVE GOING TO THE ZOO (I MISS THE ZOO, ESPECIALLY AS MY SON FLYNN WILL BE MORE INTERESTED NOW) I HAVE A KEEN INTEREST IN GUINEA PIGS, SADLY I NO LONGER HAVE ONE.
I LIKE WORKING AT NURSERY BECAUSE I LIKE THE PEOPLE I WORK WITH AND EVERYDAY IS DIFFERENT AND ALL OF THE DIFFERENT PERSONALITIES OF THE CHILDREN."
CHARLOTTE MADDISON - NURSERY ASSISTANT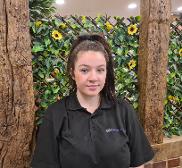 CHARLOTTE SUPPORTS THE TEAM IN THE DUCKLINGS ROOM.
"I ENJOY WORKING AT ASHRIDGE DAY NURSERY BEACUSE IT ALLOWS ME TO PUT A POSITIVE & REWARDING USE ON MY TIME.
I LOVE WORKING WITH CHILDREN AS I CAN REFLECT MY CREATIVE SIDE WHILE DOING THIS . OUTSIDE OF THE NURSERY I ENJOY SINGING, DANCING & ACTING, WHICH I STUDIED AT MUSICAL THEATRE COLLEGE."
CLARE KIRWAN - NURSERY ASSISTANT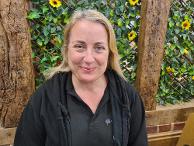 CLARE SUPPORTS THE DUCKLINGS TEAM ON A MONDAY, WEDNESDAY & FRIDAY.
"I AM A MUM OF TWO GROWN UP BOYS. I ENJOY WALKING MY 13 YEAR OLD LABRADOR, ALTHOUGH SHE DOES NOT GO TOO FAR ANYMORE. I LIVE IN A GREAT VILLAGE, WHERE I GET INVOLVED IN MANY ACTIVITIES, SUCH AS SENIORS CHRISTMAS LUNCH. I SPEND THE REST OF MY SPARE TIME WITH MY PARTNER, CHRIS AND OUR CHILDREN. I AM CURRENTLY STUDYING A COUNSELLING COURSE AT COLLEGE, IN THE HOPE OF USING IT IN THE FUTURE, WORKING WITH CHILDREN."
KERRI GODWIN - Nursery Practitioner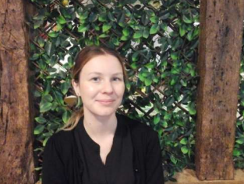 KERRI HOLDS A LEVEL 3 QUALIFICATION, SHE BRINGS HER EXPEREINCE AS A PARENT TO HER ROLE AS WELL AS HER MANY YEARS IN NURSERY LIFE.
"I LOVE BEING OUTDOORS & REALLY ENJOY FAMILY WALKS AT THE WEEKENDS WITH MY PARTNER AND OUR 2 YEAR OLD LITTLE GIRL. I LIKE SOCIALISING WITH MY FAMILY & FRIENDS WHEN POSSIBLE, CURRENTLY THROUGH VIDEO CALLS/ZOOM. WE OFTEN HAVE GREAT FUN PLAYING QUIZZES TOGETHER ON A FRIDAY EVENING.
I PARTICULARLY ENJOY WORKING AT OUR NURSERY AS IT HAS A FAMILY FEEL ABOUT IT (WE FEEL LIKE A HUGE FAMILY). IT IS SO LOVELY TO BE ABLE TO SPEND LOTS OF TIME OUTDOORS & VISIT THE ANIMALS WHICH MYSELF & MY DAUGHTER LOVE (SHE ALSO ATTENDS THE NURSERY). "
MAX COSIER - NURSERY ASSISTANT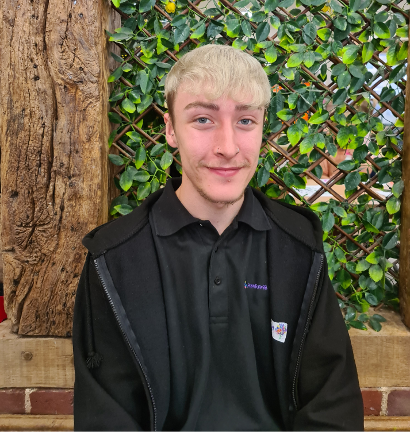 MAX SUPPORTS THE STAFF IN THE LAMBS ROOM, BRINGING LOTS OF FUN & LAUGHTER TO THE TEAM.
"OUTSIDE OF WORK I AM A VERY SOCIAL PERSON AND LOVE CATCHING UP WITH FRIENDS! I ALSO REALLY ENJOY MY FOOD AND COOKING AT HOME. DURING MY SHORT TIME AS A NURSERY ASSISTANT I HAVE LOVED WORKING CLOSELY WITH THE CHILDREN TO HELP CREATE AMAZING MEMORIES AND LOTS AND LOTS OF LAUGHTER! I LOVE THE OUTDOORS WHICH MEANS ITS ALWAYS LOVELY TO GET OUTSIDE AND GET MESSY WITH THE CHILDREN!"


JADE READ - NURSERY PRACTITIONER(maternity leave)
JADE HOLDS A LEVEL 6 QUALIFICATION IN INTEGRATED SERVICES FOR CHILDREN & YOUNG PEOPLE.
CAITLIN GANNON- NURSERY ASSISTANT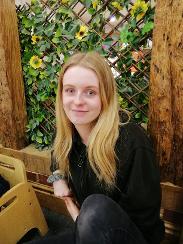 CAITLIN SUPPORTS OUR STAFF AND CHILREN IN THE LAMBS ROOM.
"HI! INSIDE THE NURSERY IREALLY ENJOY READING SOME STORIES WITH THE CHILDREN AND OLAYING WITH THE PUZZLES! I ALSO ENJOY PLAYING OUTSIDE WITH THEM, AS I LOVE THE OUTDOORS. WHEN I AM NOT IN NURSERY, I ENJOY WALKING THE DOG WITH MY SISTERS AND FRIENDS. I ALSO ENJOY DOING ARTS AND CRAFTS!"
LINDA BRUNNER - NURSERY PRACTITIONER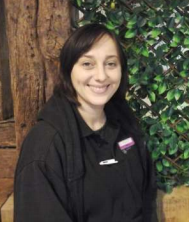 LINDA HOLDS A LEVEL 3 QUALIFICATION IN EARLY YEARS.
"HELLO, MY NAME IS LINDA AND I STARTED WORKING AT ASHRIDGE DAY NURSERY IN 2019. I HAVE DONE MY LEVEL 3 TRAINING HERE AND LOVE WORKING WITH ALL THE CHILDREN. I WENT ON MATERNITY LEAVE AND HAVE NOW JOINED THE NURSERY WITH MY DAUGHTER, ARIELLA, WHICH SHE ATTENDS IN THE DUCKLINGS ROOM"

LORNA DORAN-JOHNSTON - NURSERY ASSISTANT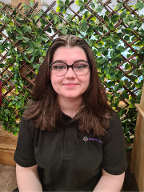 LORNA SUPPORTS THE STAFF AND CHILDREN IN PIGLETS.
"I LOVE MAKING A DIFFERENCE & HELPING THE CHILDREN LEARN & PLAY. I LOVE DOING PAINTING & MESSY PLAY WITH THE CHILDREN!
AT HOME I ENJOY PLAYING VIDEO GAMES & CREATING ART. I LOVE DIGITAL DRAWING. I ALSO ENJOY PLAYING WITH MY DOG POPPY & MY CAT KITTY."
FRANCESCA PUTT - L3 NURSERY PRACTITIONER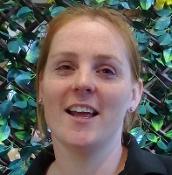 FRANCESCA HOLDS A LEVEL 3 QUALIFICATION IN EARLY YEARS, SHE HAS A WEALTH OF EXPERIENCE BOTH AS A PARENT & A PRACTITIONER.
" HELLO THERE,I HAVE BEEN WORKING WITH CHILDREN FOR MANY YEARS & ALSO LOVE BEING A MUM TO MY TWO CHILDREN. IN MY SPARE TIME I LOVE BEING OUTSIDE IN THE COUNTRYSIDE WALKING THE DOGS."
LOTTIE COLLINS - NURSERY ASSISTANT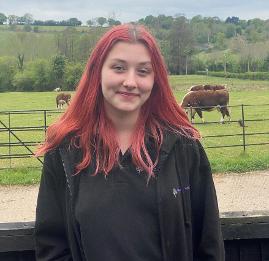 LOTTIE IS OUR NURSERY ASSISTANT IN THE PIGLETS ROOM AND IS EAGER TO START HER LEVEL 3 IN CHILDCARE.
"MY NAME IS LOTTIE AND I AM A NURSERY ASSISTANT IN THE PIGLETS ROOM! ONE OF MY FAVOURITE THINGS TO DO WITH THE CHILDREN IS MARK MAKING BECAUSE I LOVE TO SEE THE PICTURES THEY CREATE AND IT'S AMAZING TO SEE THEIR CONFIDENCE GROWING AS THEY BEGIN TO FORM ACTUAL LETTERS! I ALSO ENJOY CIRCLE TIME WITH THE CHILDREN AND TAKING THEM OUT INTO THE GARDEN BECAUSE THEY REALLY ENJOY THE OPEN SPACE.
OUTSIDE OF THE NURSERY, I ENJOY SEEING ALL OF MY FRIENDS AND SPENDING TIME WITH MY FAMILY! I ALSO LIKE READING AND BUYING LOTS OF CLOTHES THAT I DON'T NEED!"
JUDI CLACK - NURSERY ASSISTANT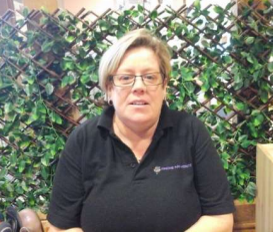 JUDI SUPPORTS DEBS & STEPH IN THE ROOSTERS ROOM, BRINGING HER EXPERIENCE AS A MOTHER TO THE TEAM.
"I AM A BIG FAMILY PERSON AND I LOVE DOING THINGS WITH MY FAMILY & CHILDREN. I HAVE FOUR CHILDREN, THREE BOYS AND ONE GIRL, I RECENTLY BECAME A GRANDMOTHER TO MY GORGEOUS LITTLE GRANDSON ALFIE. I HAVE A LABRADOODLE NAMED STELLA AND I ENJOY BEING OUT & ABOUT WITH HER ON WALKS. MY HOBBIES INCLUDE READING, COLOURING & I AM A BIG FAN OF FOOTBALL, SUPPORTING TOTTENHAM HOTSPURS.
THERE ARE MANY THINGS I LOVE ABOUT WORKING AT LATIMER NURSERY BUT I LIKE THE WONDERFUL GROUP OF PEOPLE I WORK WITH WHO ALWAYS PULL TOGETHER & WORK AS A TEAM. I ENJOY GOING FOR WALKS & THE FREEDOM WE HAVE EXPLORING THE FARM WITH THE CHILDREN."
Diane Sheppard - Breakfast Assistant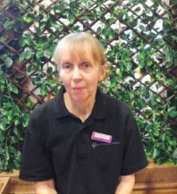 DIANE SUPPORTS THE PIGLETS DURING BREAKFAST TIME, AND OFFERS A FRIENDLY FACE TO START THEIR DAY AT NURSERY.
"I ENJOY SPENDING MY SPARE TIME EXPLORING THE COUNTRYSIDE & WILDLIFE ON WALKS & TRAVELLING FOR HOLIDAYS. I SUPPORT MY LOCAL FOOTBALL TEAMS CHECHAM FC & WYCOMBE WANDERERS, I LIKE TO GO TO GAMES AS OFTEN AS POSSIBLE.
I LIKE WORKING AT LATIMER NURSERY BECAUSE OF THE GREAT OUTDOOR SPACE THE CHILDREN HAVE TO EXPLORE & LEARN IN. THE EXPOSURE TO THE FARM LIFE & ANIMALS GIVES BRILLIANT OPPORTUNITIES TO THE CHILDREN. THE TEAM OF STAFF ARE A GREAT GROUP OF PEOPLE & ARE A PLEASURE TO WORK WITH."
ALI HYLAND - NURSERY LUNCHTIME ASSISTANT
ALI IS OUR NURSERY LUNCHTIME ASSISTANT THAT HELPS WITH THE PIGLETS AND THEIR LUNCHTIME!
ABBIE HACKETT-WEST - NURSERY ASSISTANT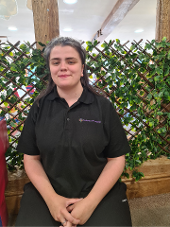 ABBIE SUPPORTS THE STAFF IN THE PIGLETS ROOM. SHE BRINGS A WEALTH OF EXPERIENCE TO THE ROOM.
"I LIKE TEACHING CHILDREN SOMETHING NEW & MAKING A DIFFERENCE.
I ENJOY TRAVELLING TO NEW PLACES, TRYING DIFERENT FOODS & BEING SURROUNDED BY FAMILY & FRIENDS."
Chloe Howell- Nursery Assistant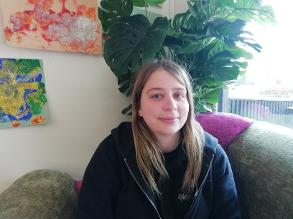 Chloe is our Nursery Assistant and is keen to start her Level 3 Qualification in childcare.
"HI MY NAME IS CHLOE AND I AM A NURSERY ASSISTANT. I ENJOY WORKING AT THE NURSERY AND LISTENING TO ALL THE FUNNY STORIES THE CHILDREN COME UP WITH.
OUTSIDE OF WORK I LIKE TO WALK MY DOG AND GO TO IRELAND WITH HIM AND MY BOYFRIEND. MY DOG'S NAME IS HUNTER AND I HAVE 4 DOGS, 2 CATS AND A TORTOISE AT HOME. THEY TAKE A LOT OF LOOKING AFTER!"